Welcome to Bill Carmichael's web site.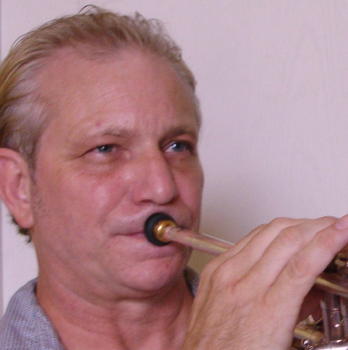 Living in central Florida, Bill is in great demand throughout the region as a featured trumpet soloist, lead player, teacher, and clinician. Bill's style is influenced by Maynard Ferguson, Bill Chase, and Clifford Brown.
Bill is also in great demand for his successful online lessons. Many experienced players, have turned to Bill to help them out with embouchure problems.
"Bill Carmichael is one of the nicest guys that I have run across in a long time.... And it doesn't hurt that he is an AWESOME trumpet player. I hope that you use professional grade paint on your walls when you play Bill's music...Otherwise he will peel the paint right off the walls!"

Jake Sommers
JazzPlayerRadio
---
"Bill Carmichael, leader and trumpet virtuoso, has matured into one of the finest horn players in the business"

Tony Mowod
WDUQ-FM Executive Producer and Niteside Jazz Host
Pittsburgh Jazz Society, President and Founder